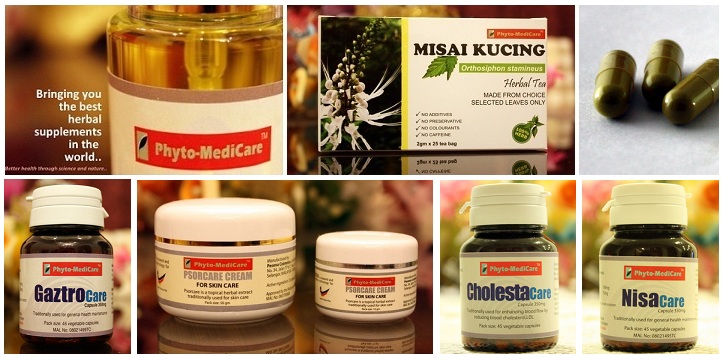 *Free postage only applies to Peninsular Malaysia. For Sabah & Sarawak, postage is MYR10, for worldwide orders, postage is MYR25, flat-rate, regardless of weight.

More and more people put their trust in Phyto-Medicare..
Our products were developed based on more than 25 years of innovative scientific research lead by Prof Azimahtol Hawariah Lope Pihie. The recommended amount of supplement you take each day is the optimum amount your body needs to maintain/improve your health.

Our products have won numerous awards from local and international organizations and exhibitions and are distributed locally and worldwide.

Our finished pharmaceutical healthcare and skin products are approved by the Malaysia Ministry of Health (MOH). The registration numbers assigned by MOH are stated by the name of each product for your assurance.

All our gel capsules are made from vegetarian sources and therefore halal. All our products are suitable for vegetarians and vegans.
How it all began...
Phytomedicare is a family company, founded by husband-and-wife team, Dr Subari Shibani and Prof Dr Azimahtol Hawariah Lope Pihie. Before establishment of the company, people who were in tune with new scientific developments in medicine approached Dr Azimahtol for help on their condition after reading about her work in scientific journals and conference proceedings. Her scientific exploration of herbs made breakthrough findings which consequently won her several local and international awards which were highlighted in the local news.
This brought attention to several womens magazines who featured her as exemplary mother and scientist. The publicity attracted TV3 to do a documentary on her research and findings, creating an increased demand for products based on her research. To support her, her husband, Dr Subari, who was also at the time a MARDI official in micro-biology, retired early to help with production and establishing a company to meet the increasing demand.
Since its incorporation in 2004, Phytomedicare